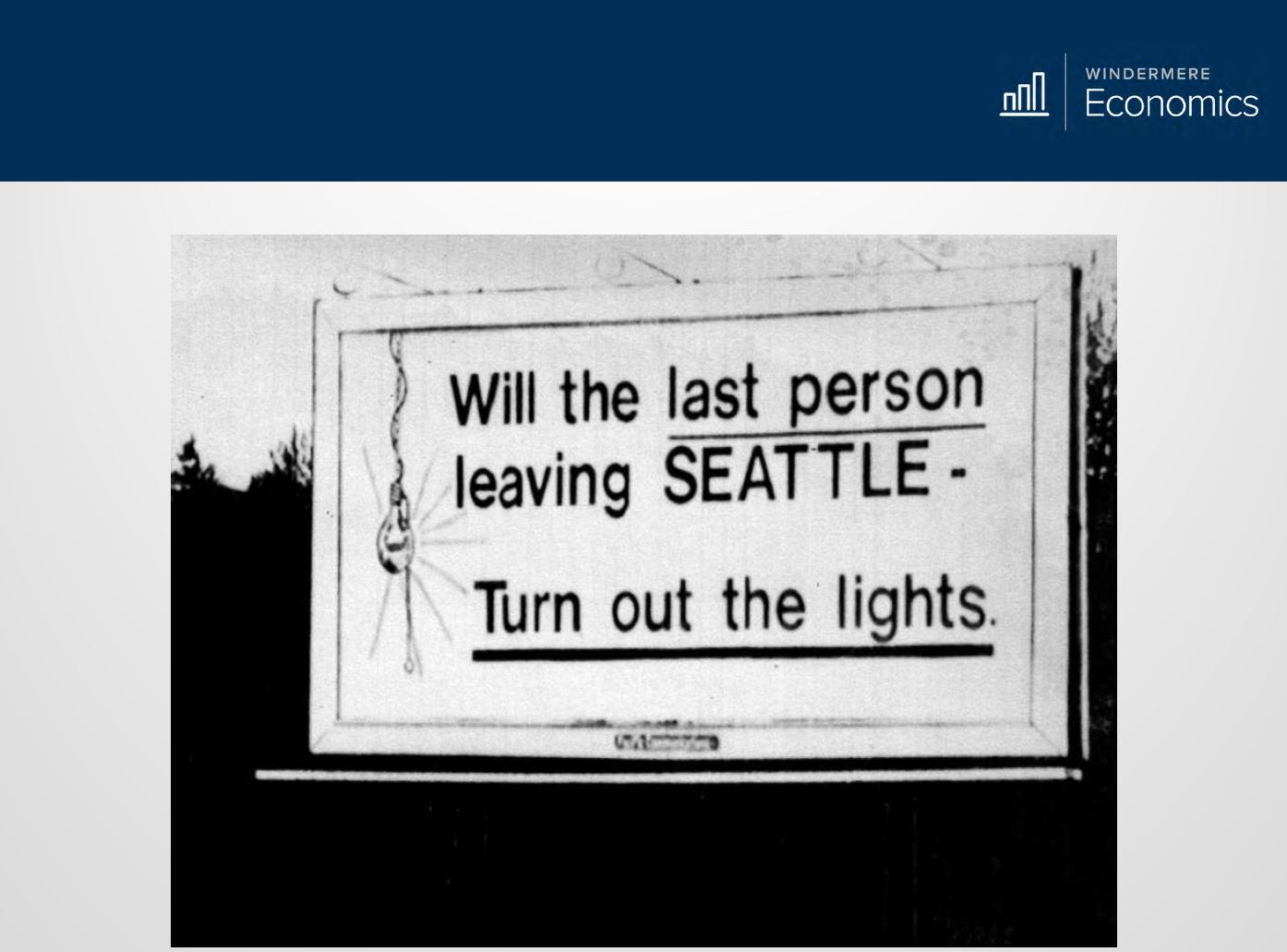 I was able to listen to our chief economist for Windermere yesterday for his annual economic forecasts heading into 2020. The slides below illustrate his forecast for the Seattle area moving into 2020. #realestateislocal 
Matthew Gardner, while being one of the brightest minds in our company, knows how to deliver a message.
We all know that most economist are calling for a national recession in the not too distant future. But most are now pushing back for this to begin in mid 2021, be short lived and not focused on the housing market like the great recession.
Matthew feels the next recession will be due to the ongoing trade wars with China and the EU as well as our escalating national debt. With interest rates already at historic lows, the Fed will NOT be able to help end the recession by lowering rates.
But the Seattle area will be somewhat insulated to these national issues in the coming years, here's why…
We're no longer a one trick pony. Like when this sign from 1973 went up during a Boeing slump. Seattle's industries have diversified. There are now 34 Fortune 500 companies in the Seattle Area compared to 7 just a few years ago! Boeing is still king with over 80,000 employees in the area but their ups and downs don't threaten the Seattle economy like they did not too long ago.

The tech industry is the largest employer in the Seattle Metro area and have driven our unemployment #'s down to 3%.

The other employers to round out the top 5 for the Seattle area are JBLM, Joint Base Lewis McCord (56,000), Microsoft (42,000), Amazon (25,000) and UW, University of WA (25,000). A healthy mix of different industries that are projected to grow their employment by 2.2% next year, again leading the nation.

All of these growing companies in the Seattle area are why our economy will continue to expand through 2020.

There is still no signs of a Housing Bubble.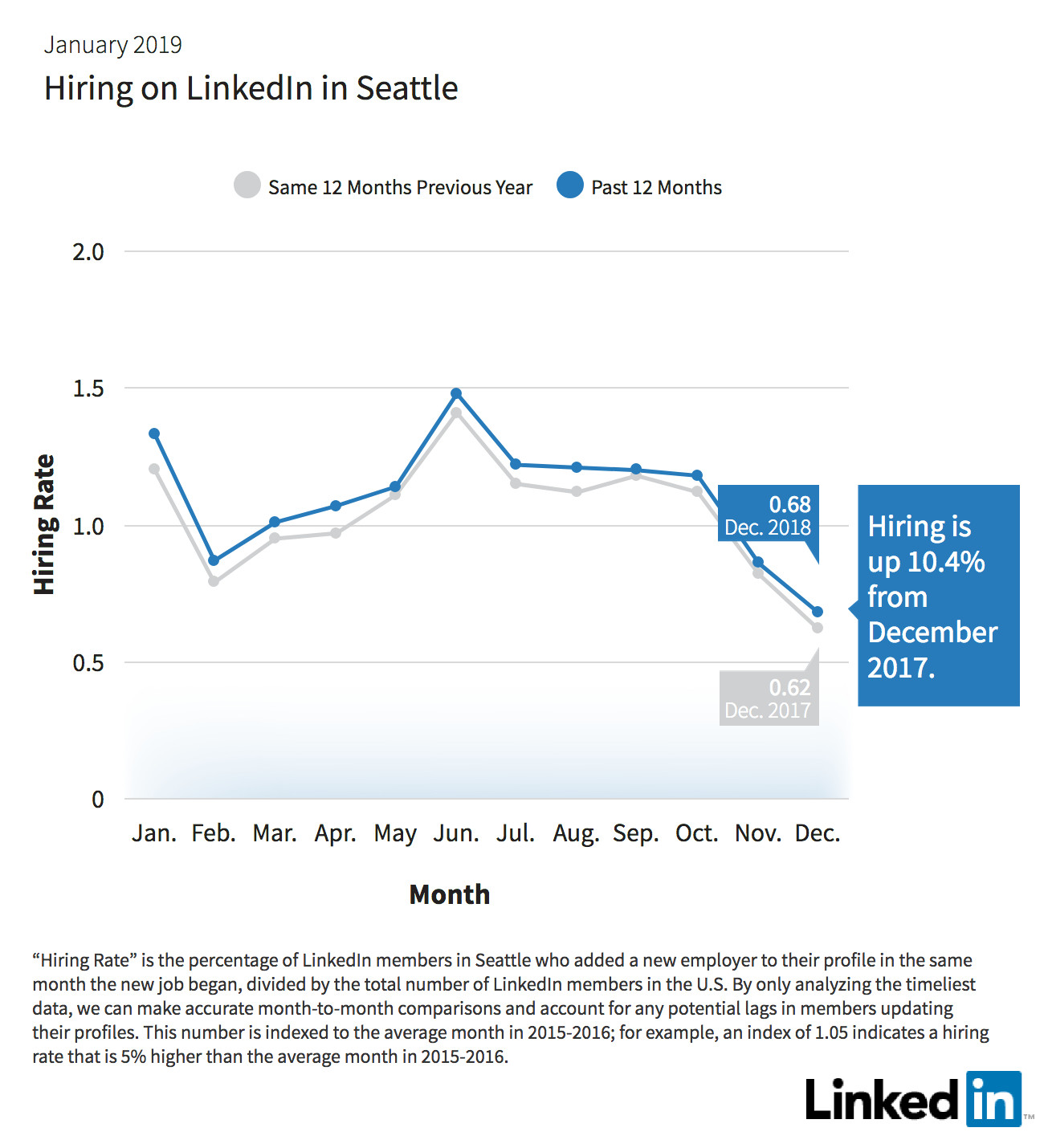 So much for the HQ2/3 impact on the Seattle employment picture.
This workforce report is pulled from LinkedIn data but a good indicator of what's happening in the broader market.
While Amazon might be slowing down their rate of hiring in Seattle, others are ramping up for 2019 and beyond – Expedia, Facebook and Google to name a few.
Seattle is still a great place to invest your real estate dollar and looks to continue…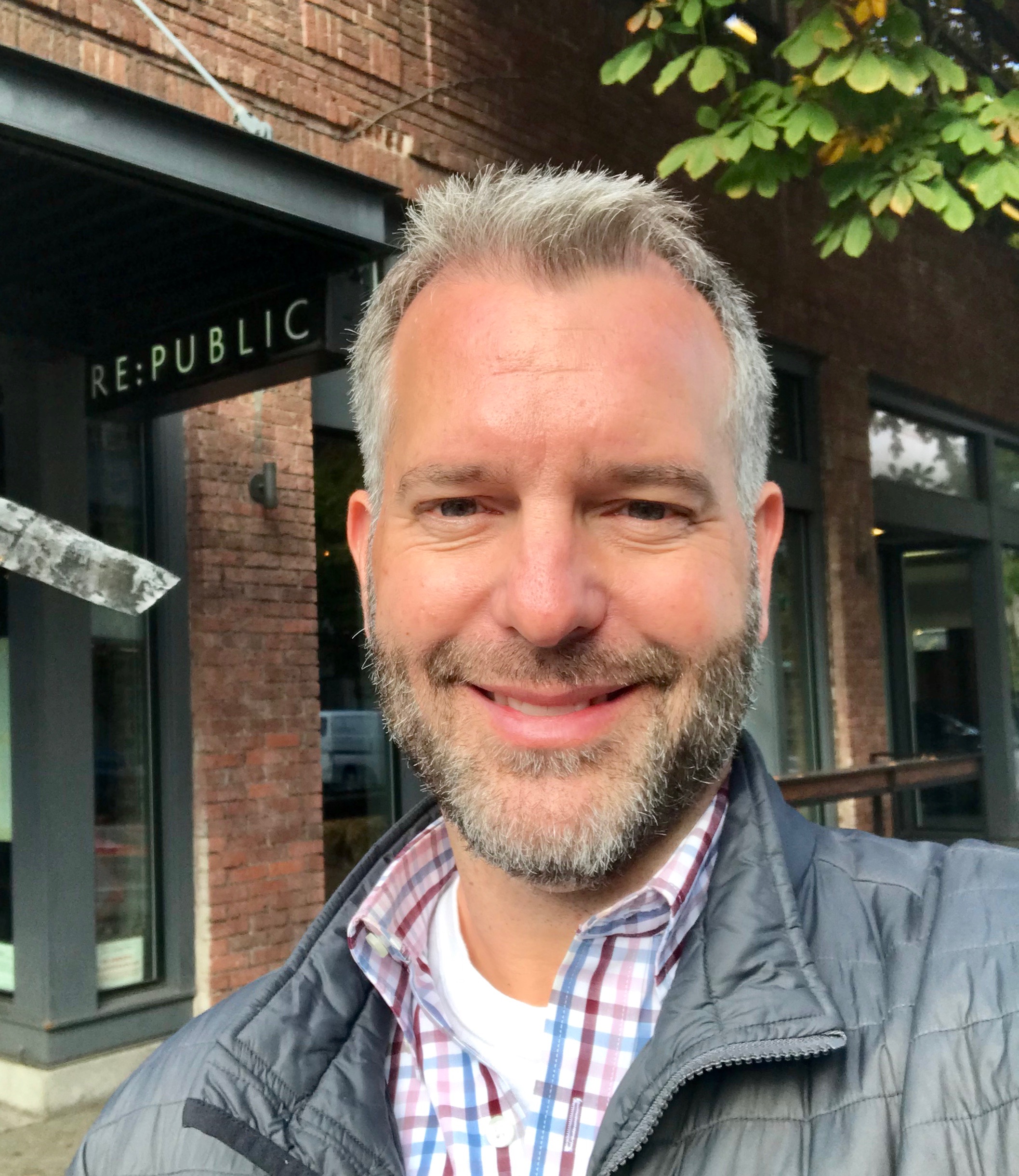 My neighborhood series today starts with an idea I heard about years ago: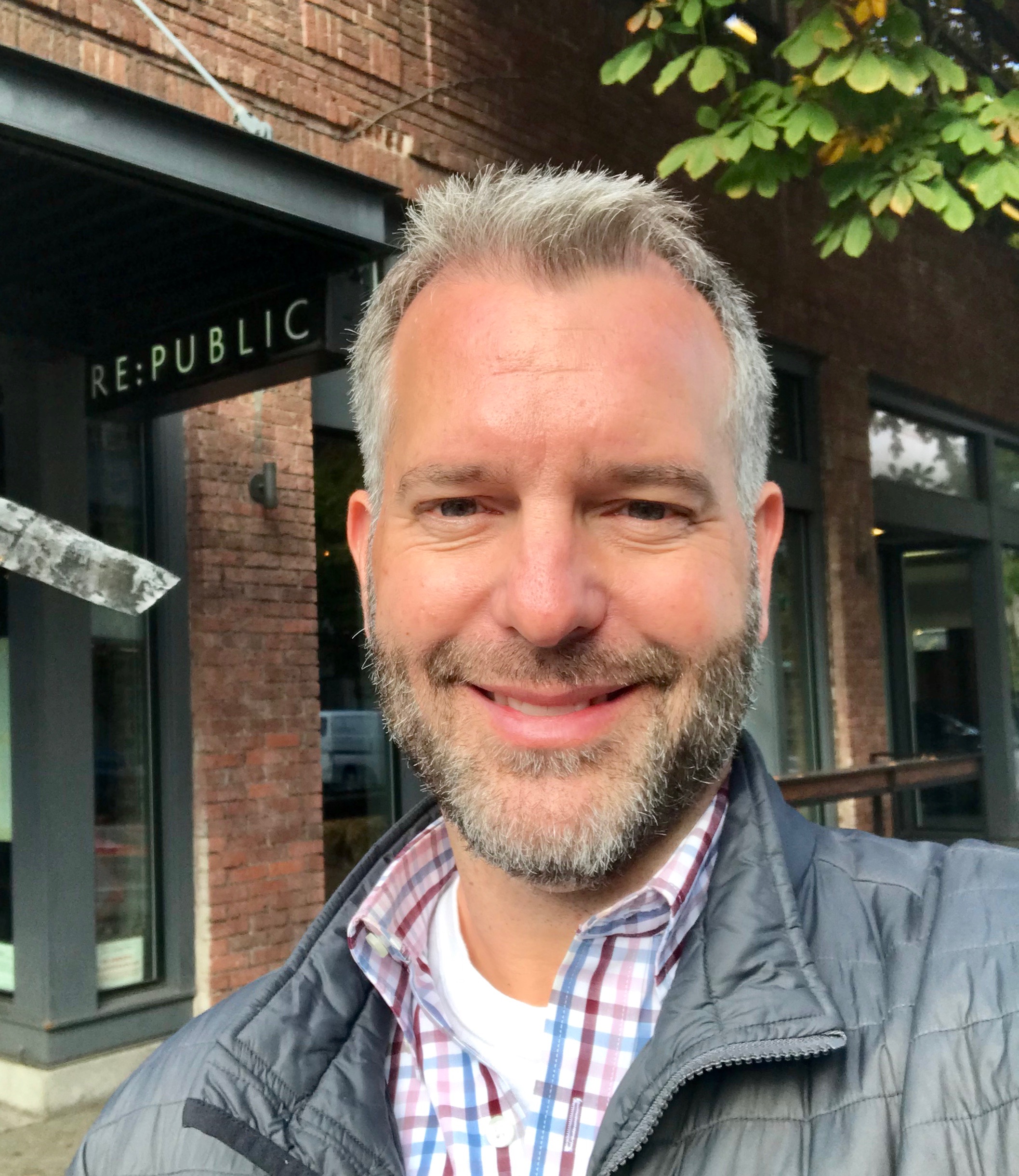 What would you do in your city, as part of your perfect day?
So my perfect day, or morning as I did it today, included coffee in my favorite neighborhood spot, Zoka, while reading an actual newspaper.
A haircut at a new neighborhood barber, Steele Barber and then a trip downtown for a shoe shine; it's getting harder to find a shoe shine in Seattle. Nordstrom is one of the few places left with a stand?
And then an early lunch at one of my favorite spots in the South End of Lake Union, Re:public.
South Lake Union , SLU, has gone through a complete transformation and is now the hub not only for tech and biotech but also many of Seattle's best restaurants and cocktail bars.
So many Seattle neighborhoods have great restaurants and not to diminish any of these but SLU is attracting some of the cities most talented chefs. From established spots like Wild Ginger, Serious Pie, Flying Fish and Cactus to new places on the rise like Revel, LOCAL and Henry's Tavern.
The walkable vibe of this neighborhood with its connection to downtown Seattle on the South Lake Union Trolley (come up with your own acronym) is opening up the area to so many people. And the trolley will eventually link to the Capitol Hill trolley for more regional public transportation.
Click on the map for homes for sale in South Lake Union + Eastlake. Townhouses and condos dominate this area but there are some great old Seattle homes with amazing views of Lake Union scattered around the lake as well.
Hope you can make it out here soon for your Perfect Seattle Day!
The International CES (Consumer Electronics Show) trade show took place last week in Las Vegas. If you thought last year's best technology from CES was cool, this year brings a whole new meaning to "innovation."
http://windermereseattle.com/2016/01/12/a-peek-into-the-future/
http://www.windermere.com/blogs/windermere/posts/a-peek-into-the-future