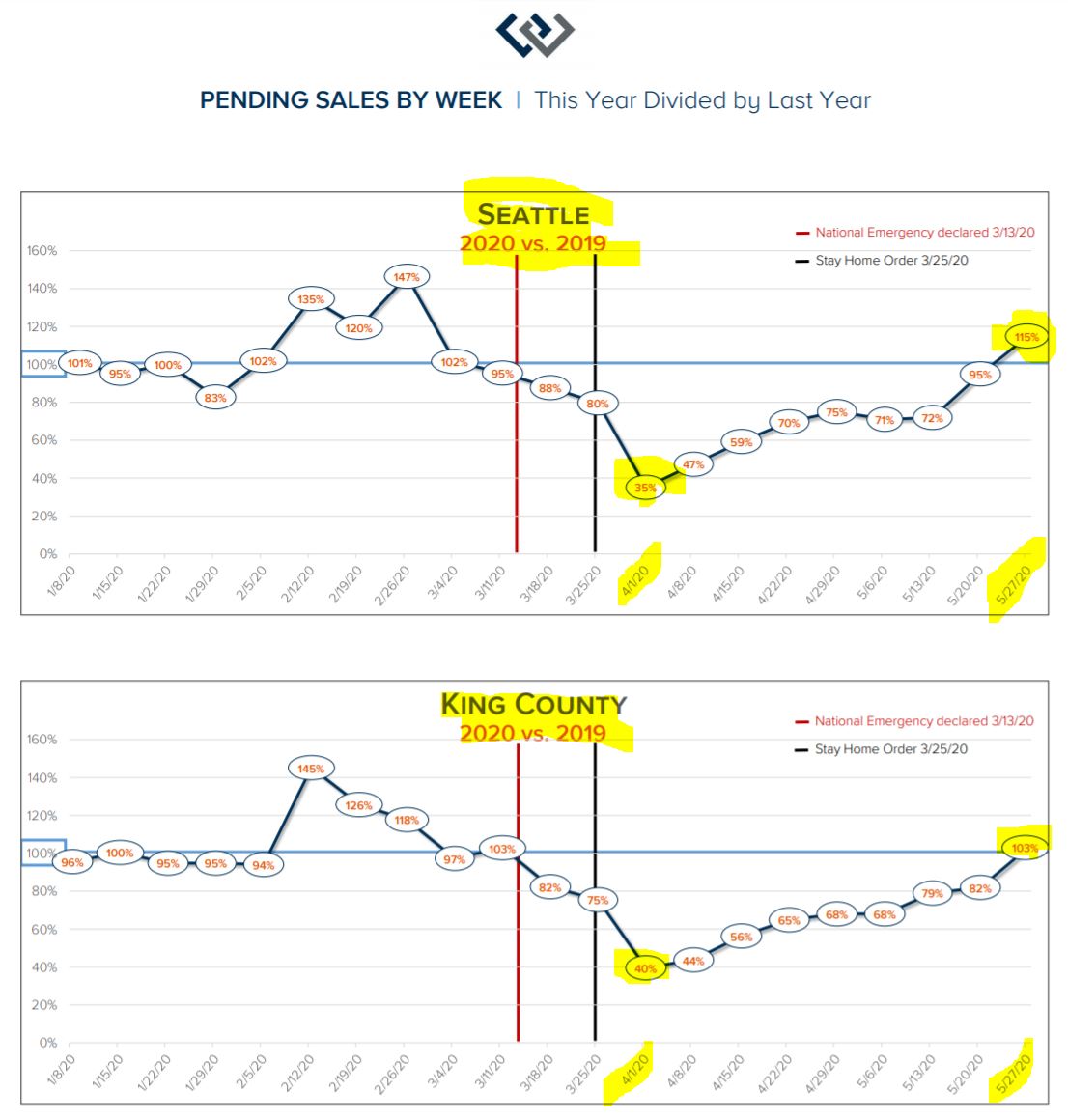 I'm still amazed at the residential housing market's resiliency through all that his happening in our economy.
Cliff notes below from our designated broker, Laura Smith –
Expect more new listings. Expect more new pending sales. Historically March to July are the five months with the most new listings (10 year average for King County Residential shown in table below).  The coronavirus likely delayed new listings by 45 to 60 days. What will happen with more new listings?  More new sales. My guess is starting in July number of sales in 2020 will exceed the number of sales in 2019. 
King County Residential Only for the weeks ended Wednesday (5/27/20):
Summary (details below):
The number of new pending sales in the last seven days exceeded the same week in prior year.
Expect next week for sales to be between 80% and 100% of the prior year.
Memorial Day under the stay order had less impact on sales than Memorial Day with no stay order.
Number of King county pending sales increased for the last nine weeks:266, 309, 367, 460, 489, 508, 598, 622, and 645.
We need inventory! Inventory is down over 40% and sales are equal to a year ago.
Months Supply of Inventory is low enough to make multiple offers commonplace:
King County is 0.9 > down 40% from a year ago (1.6).
Seattle is 0.9 > down

53% from a year ago

(1.9).
Eastside is 1.0 > down 50% from a year ago (2.0).