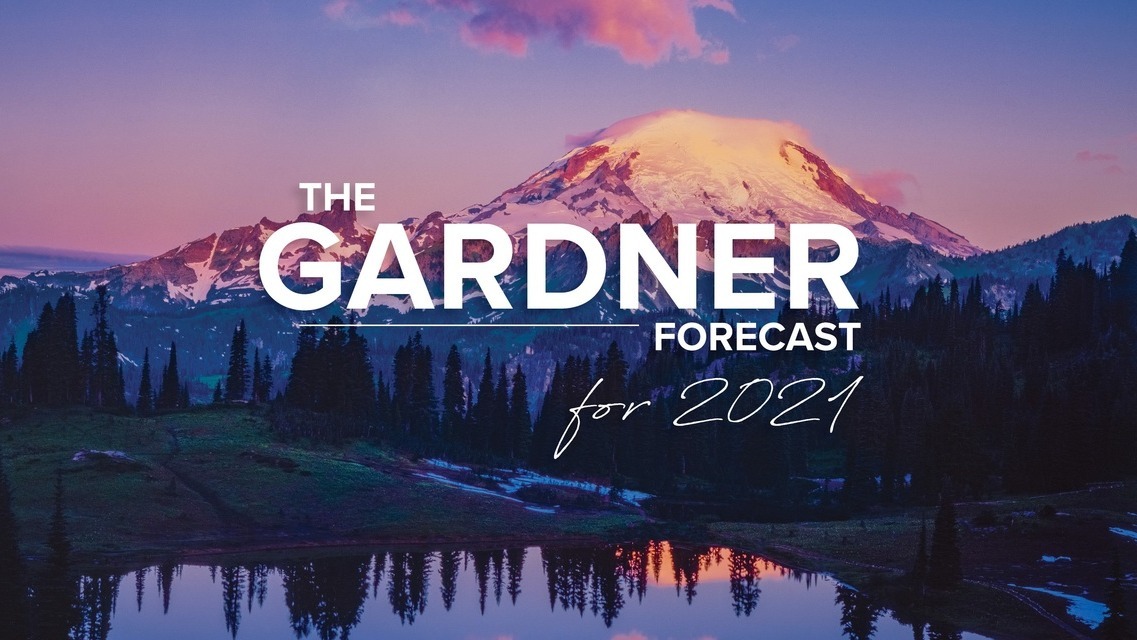 Windermere's Chief Economist Matthew Gardner dusts off his crystal ball and peers into the future to give us his predictions for the 2021 economy and housing market.
U.S. ECONOMY
Gardner predicts a rise in housing inventory, as people who can work remotely move farther away from their offices, or those whose homes aren't conducive to remote work seek out a better living arrangement. 
But Gardner also pragmatically points out that a "mass exodus" completely away from urban centers is unlikely, as many workers may find themselves with a flexible blended arrangement of remote work and a few days in the office per week. 
HOME SALES
Gardner is predicting a large increase in home sales in 2021 (he covers new construction separately). His forecast puts home sales up by 6.9%, a level that hasn't been seen since 2006.
NEW CONSTRUCTION
With the rising demand for housing inventory, Gardner predicts that new construction starts for single-family homes will rise by a sizeable 16.4%. This is great news for builders, and also for buyers, as increased inventory may help to alleviate the incredible demand the market has been experiencing.
MORTGAGE RATES
Along with increased starts, Gardner is anticipating an increase of 18.7% in new home sales for 2021—again reaching a level the market hasn't seen since 2006. 
Throughout 2020, mortgage rates hit historic lows, largely due to the impact COVID-19 had on the housing market. These low rates drove already high demand for housing even higher, and Gardner does not predict mortgage rates will rise significantly in 2021.
His current forecast sees mortgage rates dropping to their lowest rate in the current quarter at 2.83%, and rising to about 3.08% by the fourth quarter of 2021.
CONCLUSIONS
Though Covid has certainly impacted the housing market in ways we never could have anticipated, there is plenty of reason to believe the market will continue to recover in 2021. New home construction and sales provide a particularly optimistic outlook, while low mortgage rates could give first-time buyers a chance to break into the market.
Click the link below for Matthew's weekly economic and housing update on the Windermere blog.