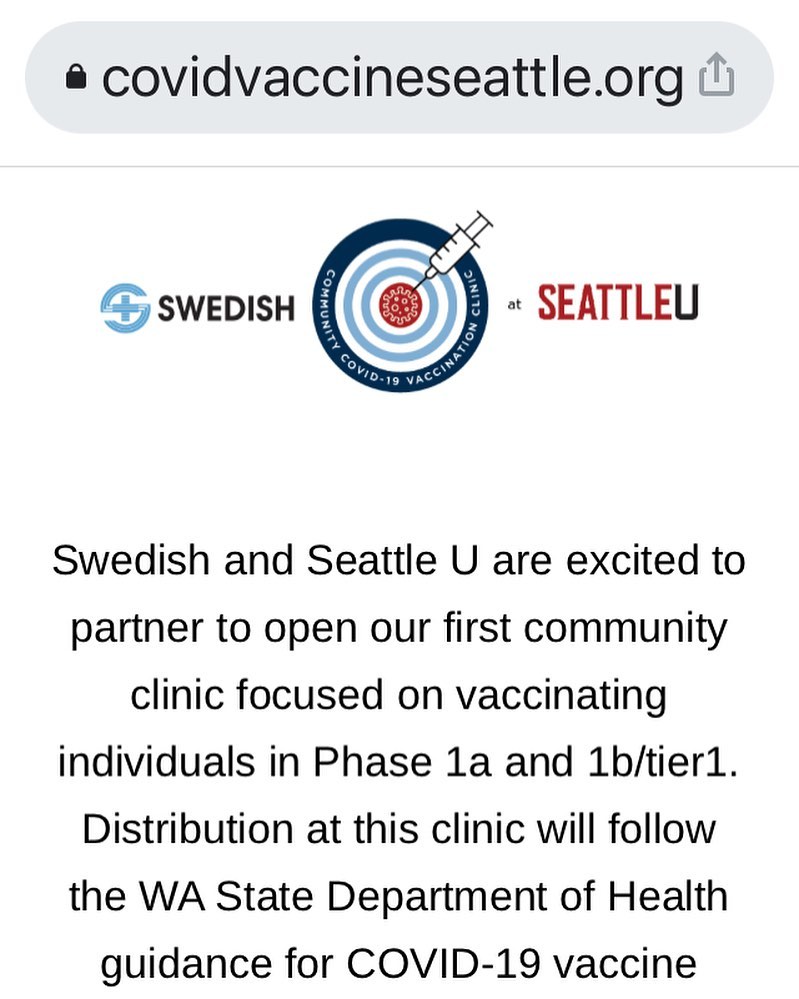 I've been so proud of my wife, Lari, for stepping up and being part of these vaccination clinics!
As part of the governor's mandate to increase the pace of vaccinations, health care providers, like Swedish, are expanding their clinics to get more people the vaccine.
I am working my first volunteer shift at the SU clinic this Friday night!
Of course, they won't let me near a needle, but they need lots of support to keep these clinics moving.
If you want to volunteer or to find out when you can get a shot, talk to your healthcare provider and go to the Swedish/SeattleU website in the photo –