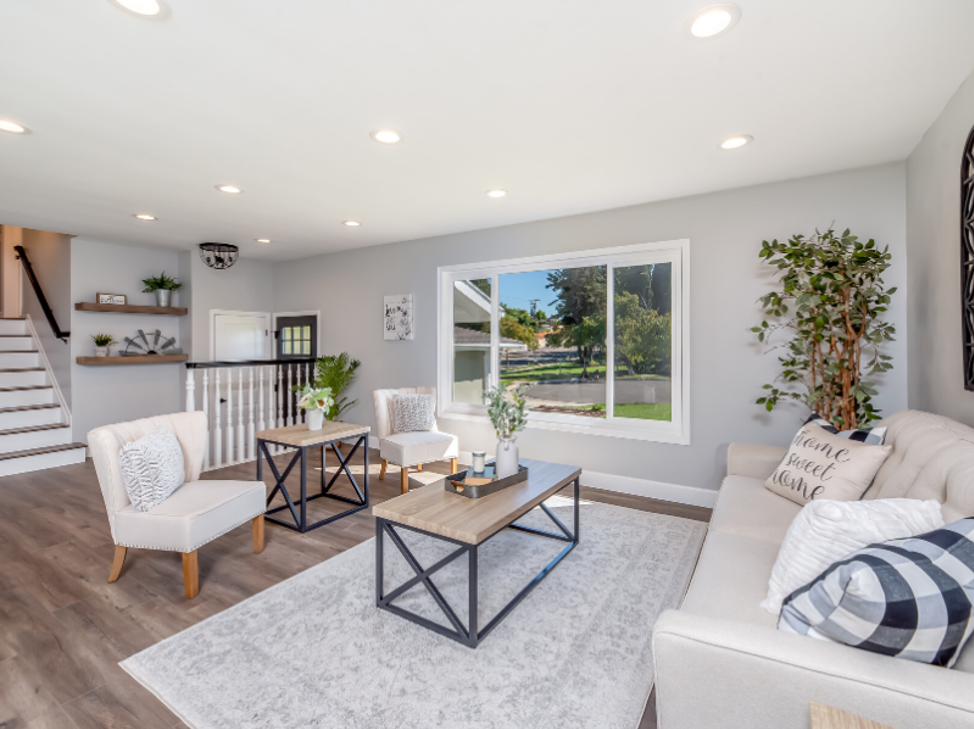 This is a great article from our Windermere Blog by Sandy Dodge in our new reality of real estate.
Questions to Ask During Your Virtual Home Tour
Posted in Buying by Sandy Dodge
Image Source: Canva
Thanks to COVID-19, the new reality is that many open houses and home tours are being conducted virtually. For prospective home buyers, this new territory brings an added element to prepare for in the home buying process. Some of the questions that should be asked in a virtual home tour parallel those of in-person tours, but others are unique to today's virtual world.
Could you zoom in?
Sometimes it can be difficult to get a true glimpse at what you want to see in a room. Asking the agent to zoom in on specific features is commonplace in virtual home tours, and they understand this is part of the viewer experience. Don't hesitate to ask multiple times. Getting a better look at everything you want to see will help you feel like you've gotten the most out of your virtual tour.
How many square feet are in this room?
Virtual tours can slightly distort space, making it tough to gauge the size. The room-to-room square footage is information the agent is sure to have handy. Since you can't be there in person, it will help you piece together the virtual visuals with the sense of physical space that we're all accustomed to feeling in the places we live.
What color is that?
In the smartphone era, and computer era at large, we have come to understand that digital representations of color are not always true to the eye. Ask the agent to confirm specific colors so you can plan accordingly. Have a color swatch on hand or look the colors up online as you go through the tour.
When were the appliances last updated?
The importance of this question rings true in past, present, and future. Knowing the state of the home's appliances, and the likelihood and timing of when they will need replacement, is vital information for both assessing the move-in readiness of the home and understanding what costs might lie ahead.
Has the seller provided an inspection?
This is another example of a critical question, whether your home tour is virtual or physical. If the seller has already done an inspection, ask the agent to lead you to any areas of concern based on the inspector's findings. If there is anything that has not yet been addressed by the seller, have your agent ask what their plan is for making the necessary repairs/updates.
When is the offer review date?
Understanding the seller's timeline for reviewing and accepting offers will help guide your decision-making process and allow you to strategize based on the timeline.
Whether your home tour is physical or virtual, getting the information you need to make an informed decision remains paramount. Although there is no substitute for physically being in the home you are looking to buy, keeping these questions in mind will position you well as you progress through the home buying journey.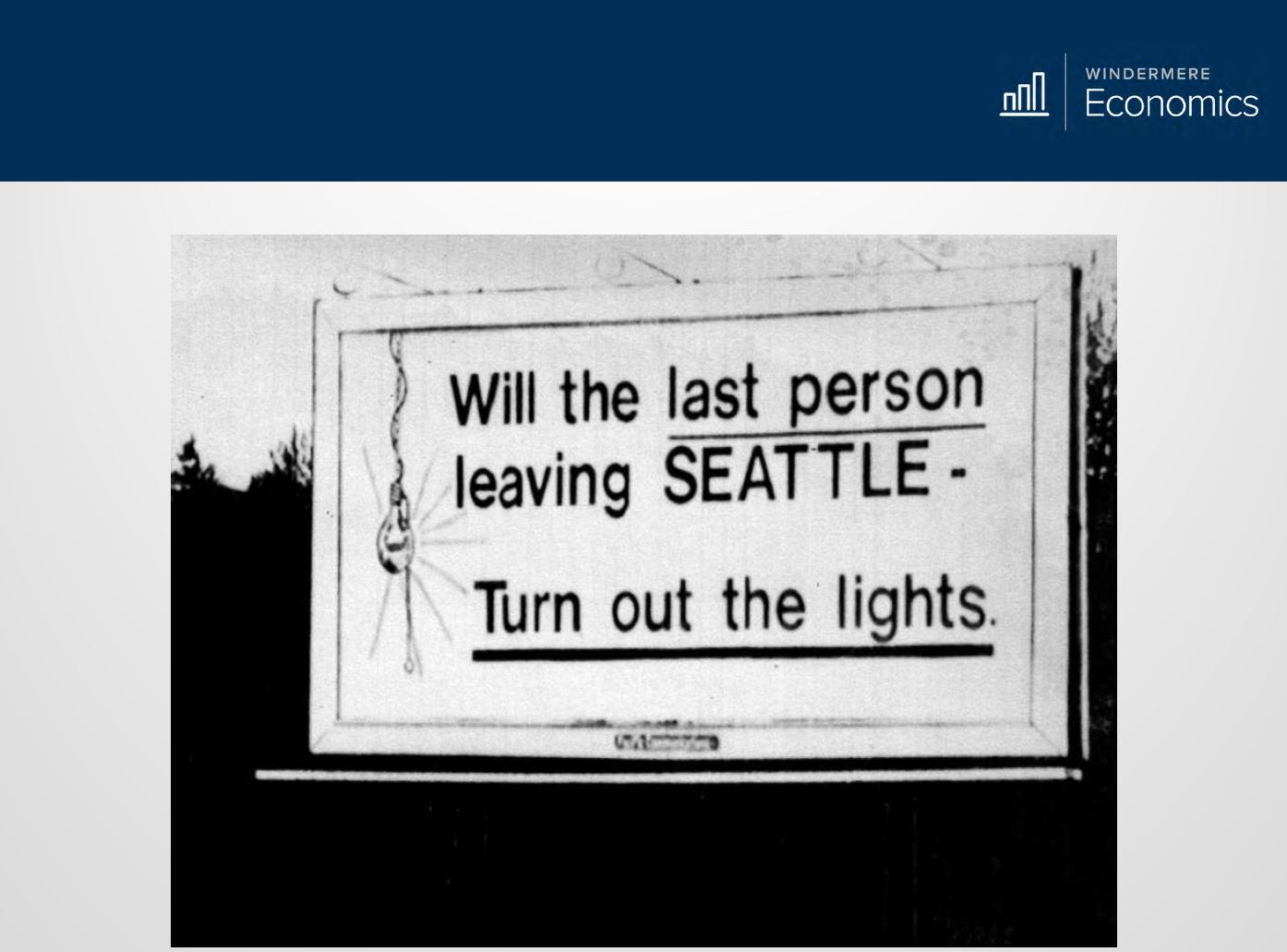 I was able to listen to our chief economist for Windermere yesterday for his annual economic forecasts heading into 2020. The slides below illustrate his forecast for the Seattle area moving into 2020. #realestateislocal 
Matthew Gardner, while being one of the brightest minds in our company, knows how to deliver a message.
We all know that most economist are calling for a national recession in the not too distant future. But most are now pushing back for this to begin in mid 2021, be short lived and not focused on the housing market like the great recession.
Matthew feels the next recession will be due to the ongoing trade wars with China and the EU as well as our escalating national debt. With interest rates already at historic lows, the Fed will NOT be able to help end the recession by lowering rates.
But the Seattle area will be somewhat insulated to these national issues in the coming years, here's why…
We're no longer a one trick pony. Like when this sign from 1973 went up during a Boeing slump. Seattle's industries have diversified. There are now 34 Fortune 500 companies in the Seattle Area compared to 7 just a few years ago! Boeing is still king with over 80,000 employees in the area but their ups and downs don't threaten the Seattle economy like they did not too long ago.

The tech industry is the largest employer in the Seattle Metro area and have driven our unemployment #'s down to 3%.

The other employers to round out the top 5 for the Seattle area are JBLM, Joint Base Lewis McCord (56,000), Microsoft (42,000), Amazon (25,000) and UW, University of WA (25,000). A healthy mix of different industries that are projected to grow their employment by 2.2% next year, again leading the nation.

All of these growing companies in the Seattle area are why our economy will continue to expand through 2020.

There is still no signs of a Housing Bubble.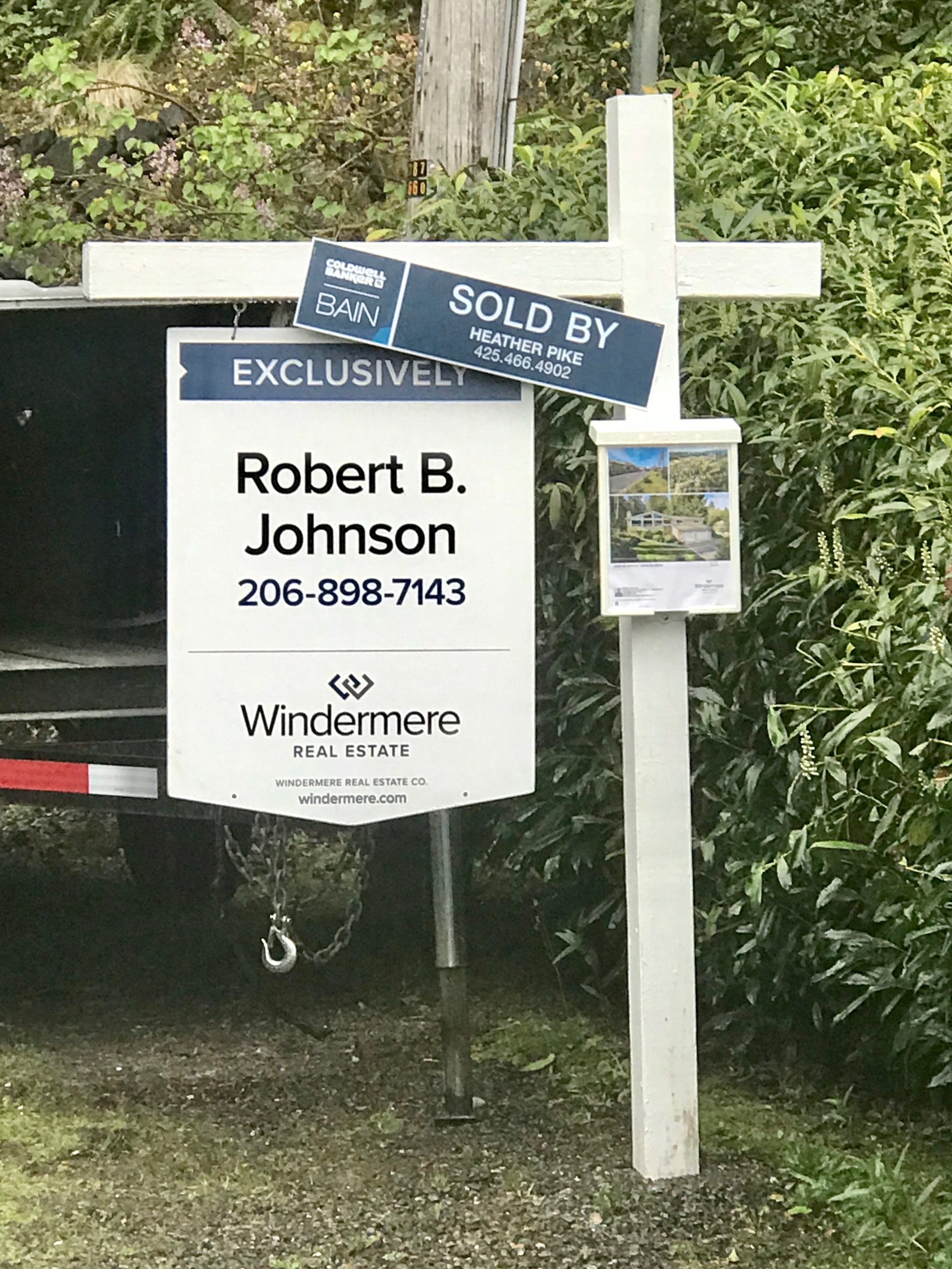 Congratulations to a wonderful family that can now move back home to be with family!
It always feels great when a beloved home can be passed on to another family to love as well.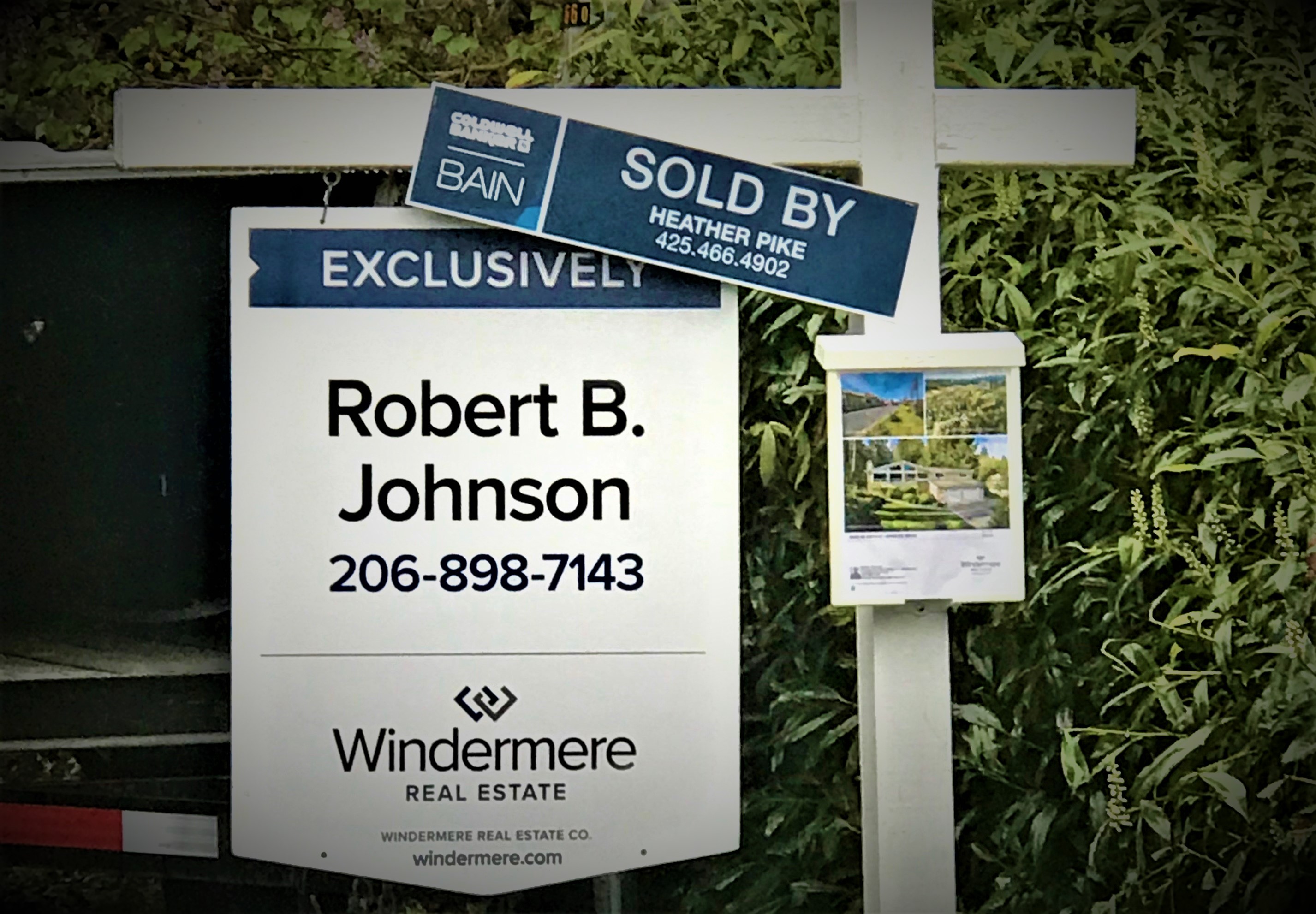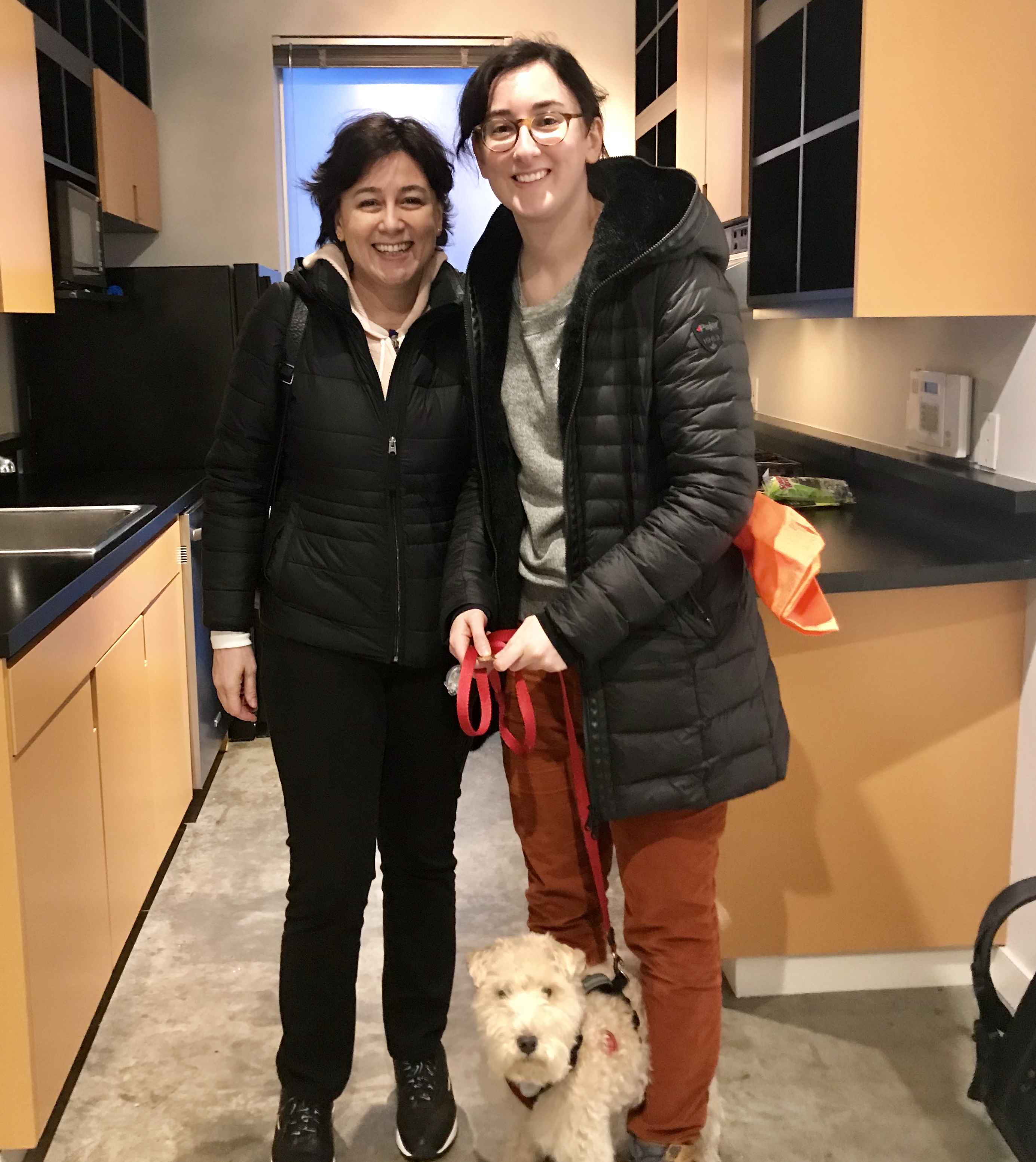 The best, best part of my job is when I get to handover the keys to a first time home buyer! And this time Yasemin came all the way from Istanbul and has made a life here in Seattle and has now bought her first home!
Her mom is even here from Istanbul to help her move in!
It gets me a little choked up when someone gets into their first place and they're so excited just to walk through the door! Best feeling and best part of my job!
Welcome home Yasemin!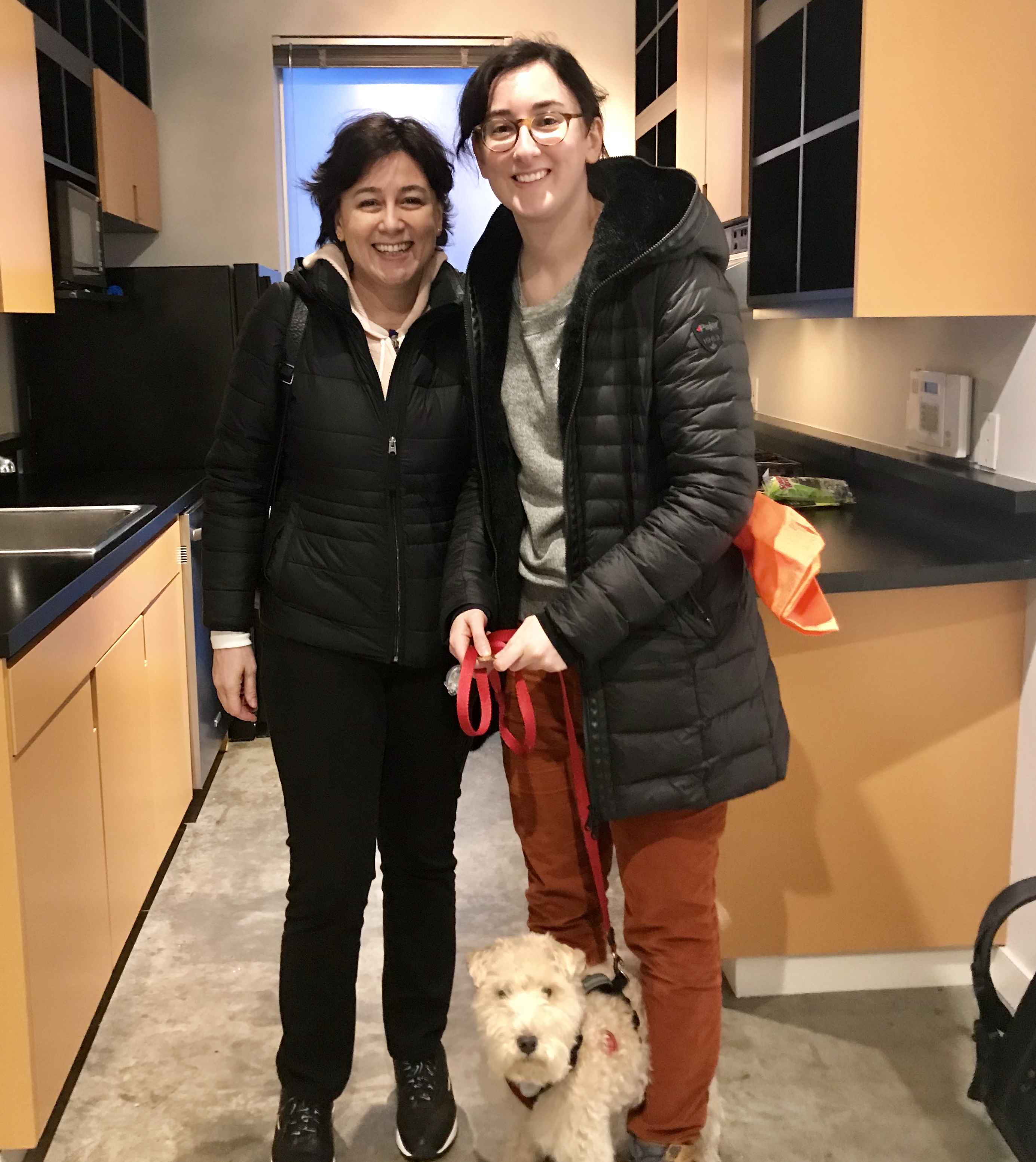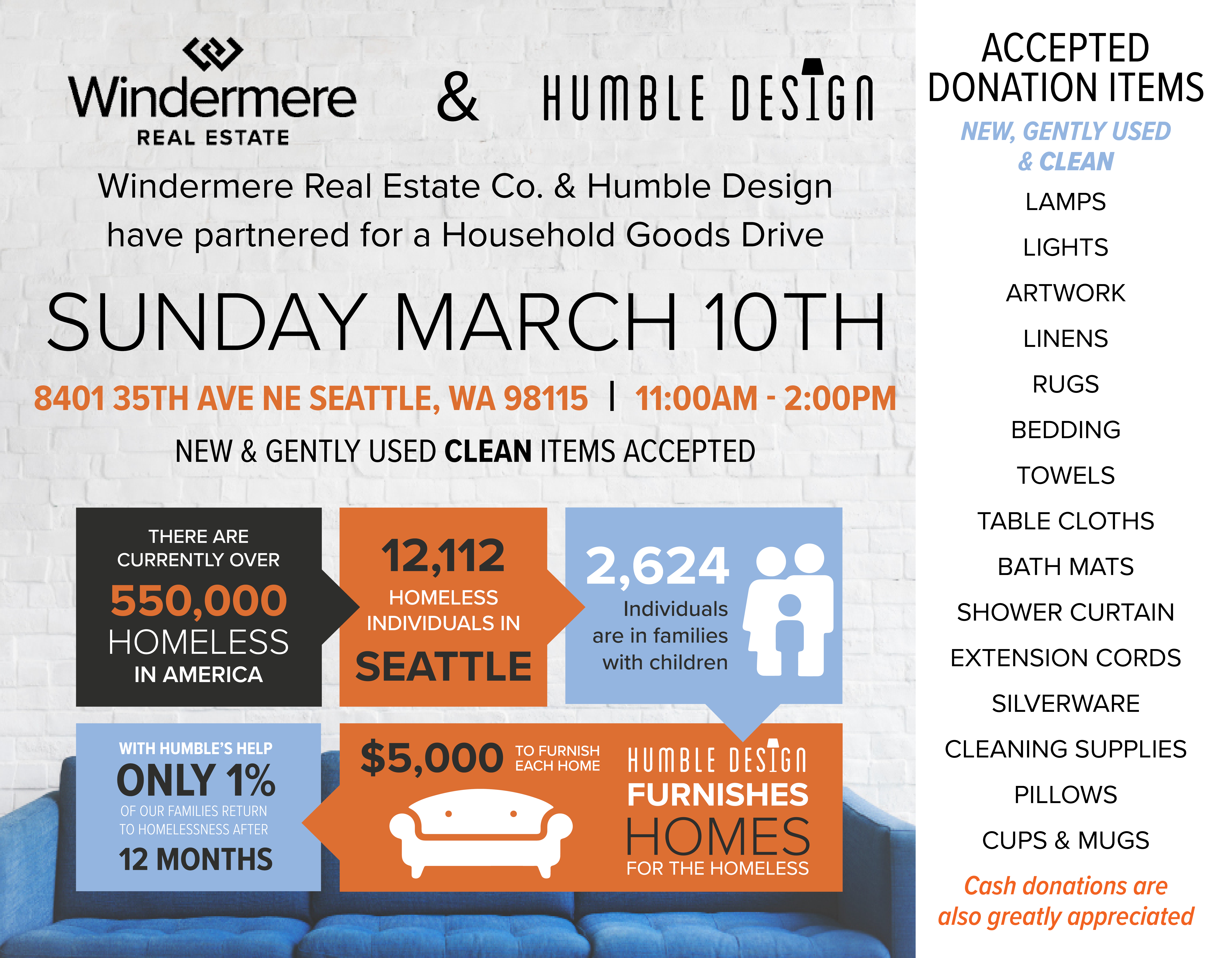 Sunday, March 10th from 11 – 2 p
Windermere – Wedgwood back parking lot – 8401 35th Ave NE, Seattle, WA 98115
This is an incredibly proactive way we can all help the homeless in our community.
We are asking all of our clients, friends, neighbors and family to bring us household items, see list below, to help the homeless in Seattle.
Humble Design takes donated items and furnishes homes for people that are experiencing homelessness. 
They have an amazing track record – when a previously homeless person moves into their first home and that home is furnished, they only have a 1% chance of becoming homeless again in the first year!
Please bring your donations to our office on Sunday, March 10th. 
Or, I will come pick up your donations and deliver them for you! 
Thank you so much for your generosity and kindness in helping the homeless members of our community.
Robert.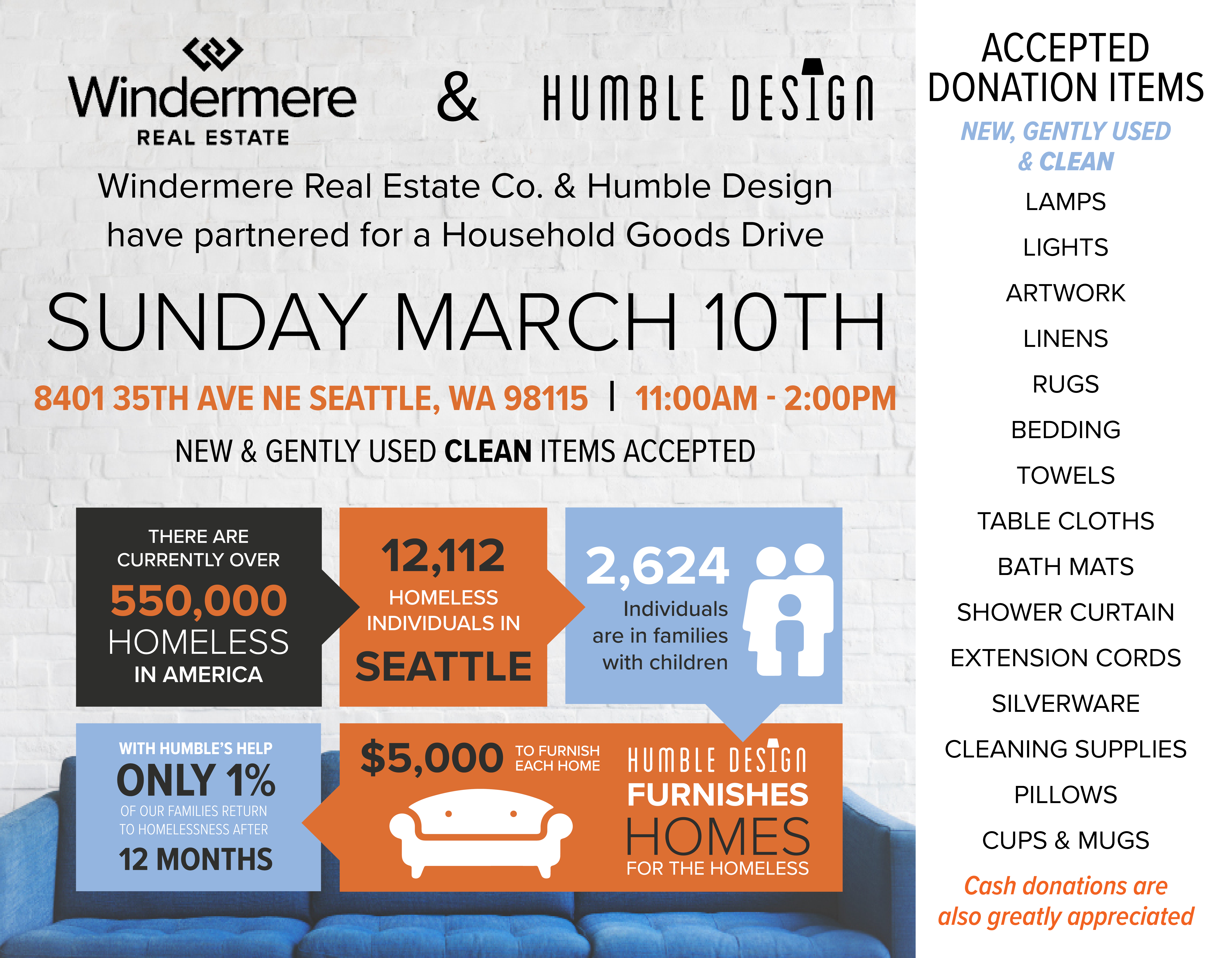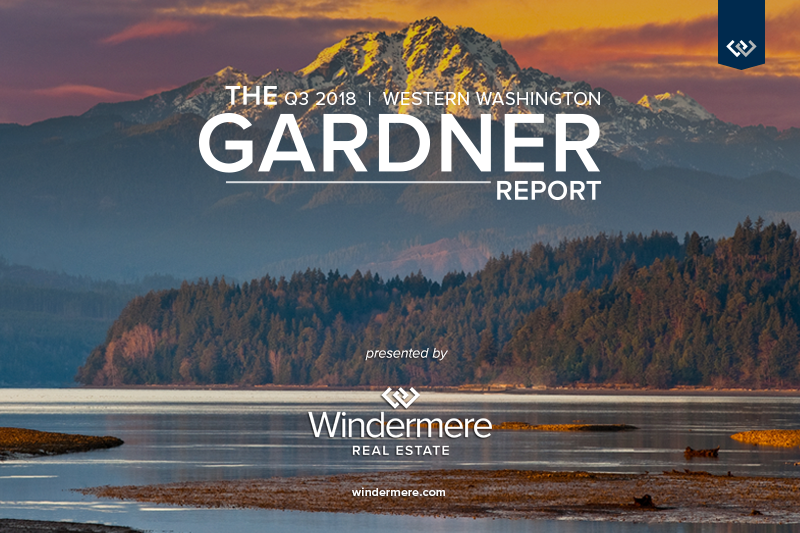 All things real estate in Western WA from our own Matthew Gardner.
Posted in Western Washington Real Estate Market Update by Matthew Gardner, Chief Economist, Windermere Real Estate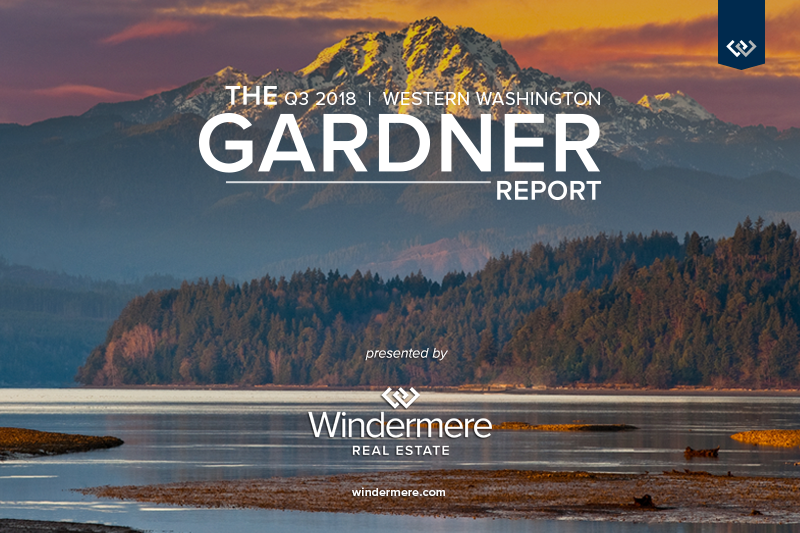 The following analysis of the Western Washington real estate market is provided by Windermere Real Estate Chief Economist Matthew Gardner. We hope that this information may assist you with making better-informed real estate decisions. For further information about the housing market in your area, please don't hesitate to contact your Windermere Agent. 
ECONOMIC OVERVIEW
Washington State continues to be one of the fastest growing states in the nation and there is little to suggest that there will be any marked slowdown in the foreseeable future. Over the past year, the state has added 105,900 new jobs, representing an annual growth rate of 3.2%. This remains well above the national rate of 1.65%. Private sector employment gains continue to be robust, increasing at an annual rate of 3.7%. The strongest growth sectors were Construction (+7.4%), Information (+6.2%), and Professional & Business Services (+6.1%). The state's unemployment rate was 4.5%, down from 4.8% a year ago.
All year I've been predicting that Washington State's annual job growth would outperform the nation as a whole, and we now know with certainty that this is going to be the case. Furthermore, I am now able to predict that statewide job growth in 2019 will be equally strong, with an expected increase of 2.6%.
HOME SALES ACTIVITY
There were 22,310 home sales during the third quarter of 2018. This is a significant drop of 12.7% compared to the third quarter of 2017.
The number of homes for sale last quarter was up 14.5% compared to the third quarter of 2017, continuing a trend that started earlier in the year. However, the increase in listings was only in Seattle's tri-county area (King, Pierce, and Snohomish Counties) while listing activity was down across the balance of the region.
Only two counties had a year-over-year increase in home sales, while the rest of Western Washington saw sales decrease.
The region has reached an inflection point. With the increase in the number of homes for sale, buyers now have more choices and time to make​ a decision about what home to buy.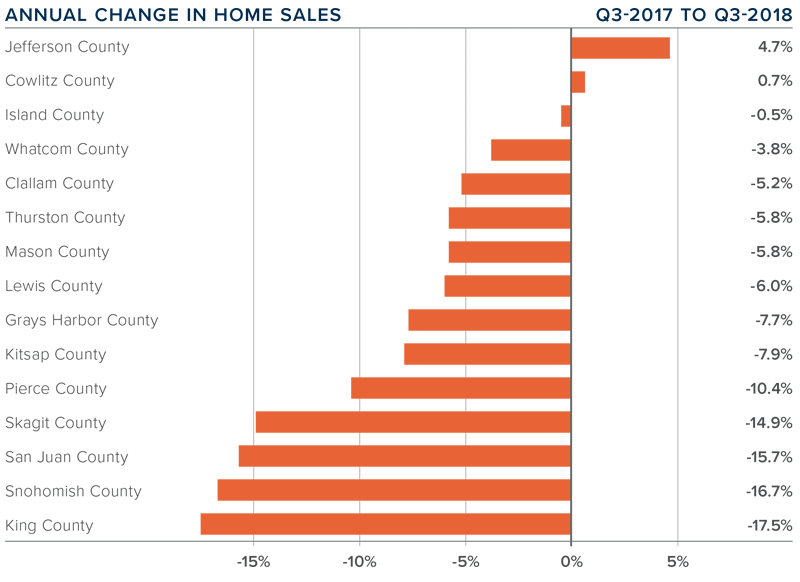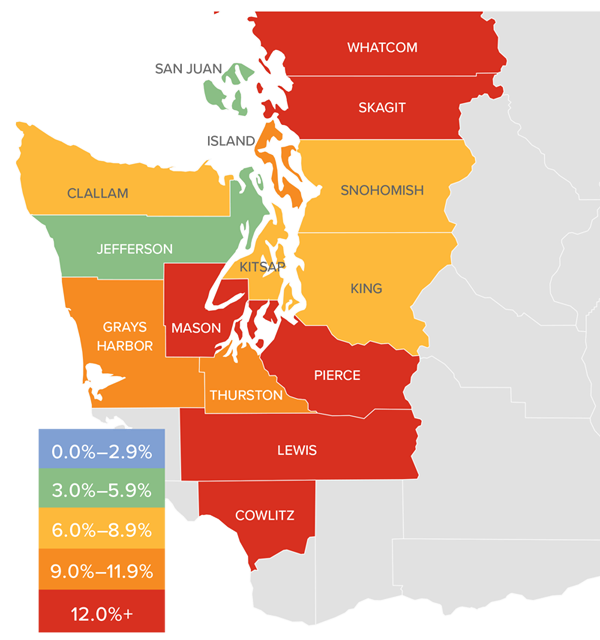 HOME PRICES
As inventory levels start to rise, some of the heat has been taken off the market,
which caused home prices in the Western Washington region to go up by a
relatively modest 6.2% over last year to $503,039. Notably, prices are down
by 4.4% when compared to the second quarter of this year.
Home prices, although higher than a year ago, continue to slow due to the
significant increase in the number of homes for sale. This, in my opinion,
is a very good thing.​​
When compared to the same period a year ago, price growth was strongest in
Lewis County, where home prices were up 15.3%. Six other counties experienced
double-digit price increases.​
Slowing price growth was inevitable; we simply could not sustain the increases
we've experienced in recent years. Lower rates of appreciation will continue until
wage growth catches up.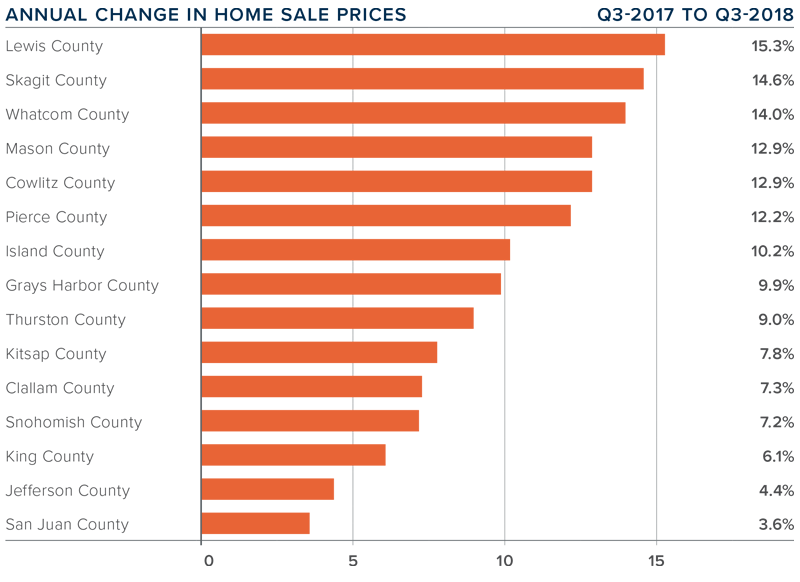 DAYS ON MARKET
The average number of days it took to sell a home dropped by four days compared to the same quarter of 2017.​
Across the entire region, it took an average of 39 days to sell a home in the third quarter of this year. This is down from 43 days in the third quarter of 2017 and down 2 days when compared to the second quarter of 2018.​
King County continues to be the tightest market in Western Washington, with homes taking an average of only 19 days to sell. Every county in the region other than Skagit and King — which both saw the time on the market rise by 2 days — saw the length of time it took to sell a home drop when compared to the same period a year ago.​​
More choice in the market would normally suggest that the length of time it takes to sell a home should rise, but the data has yet to show that. That said, compared to last quarter, we are seeing some marked increases in days on market in several counties, which will be reflected in future reports.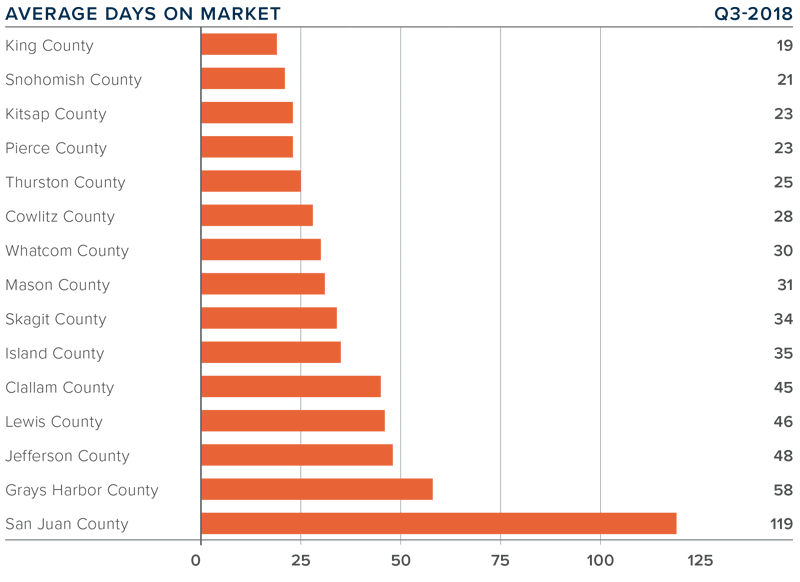 CONCLUSIONS
This speedometer reflects the state of the region's real estate market using housing inventory, price gains, home sales, interest rates, and larger economic factors. I started to move the needle toward buyers last quarter and have moved it even further this quarter. Price growth continues to slow, but more significant is the rise in listings, which I expect to continue as we move toward the quieter winter period.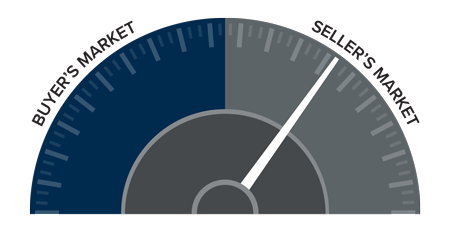 I believe that psychology will start to play a part in the housing market going forward. It has been more than 15 years since we've experienced a "balanced" market, so many home buyers and sellers have a hard time remembering what one looks like. Concerns over price drops are overrated and the length of time it's taking to sell a home is simply trending back to where it used to be in the early 2000s.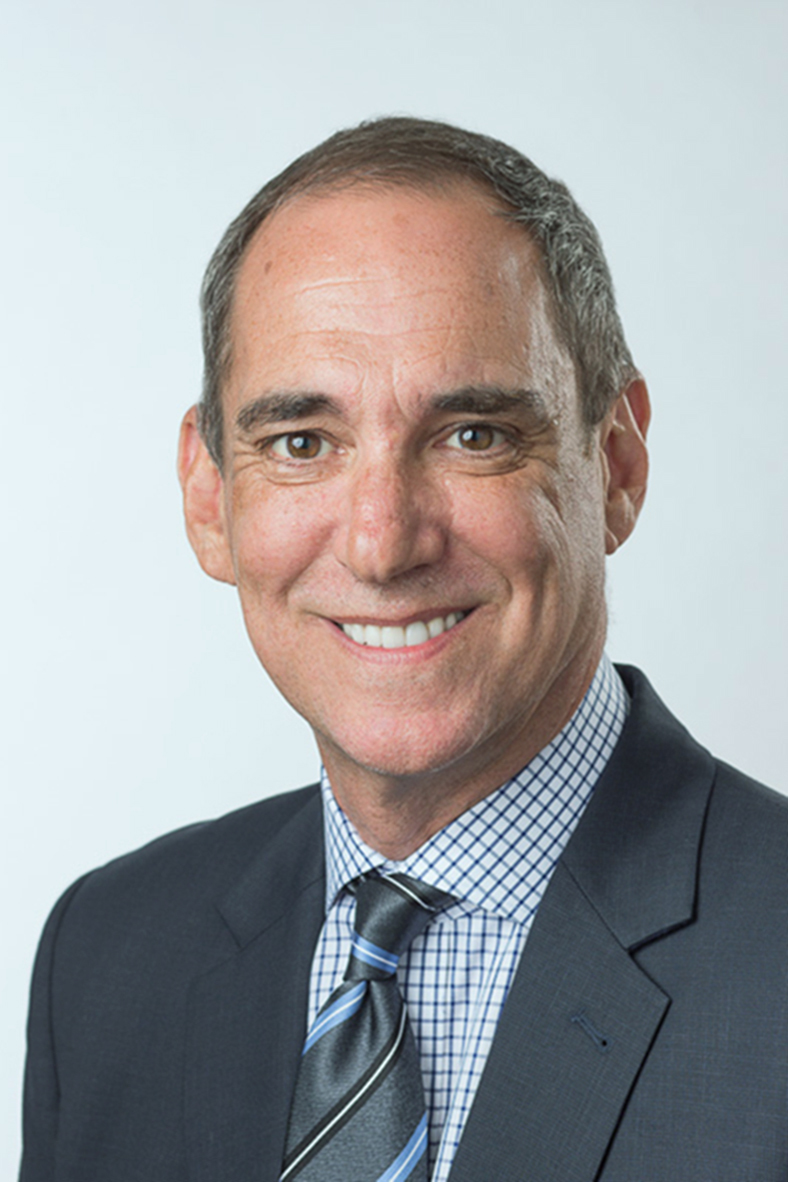 Mr. Gardner is the Chief Economist for Windermere Real Estate, specializing in residential market analysis, commercial/industrial market analysis, financial analysis, and land use and regional economics. He is the former Principal of Gardner Economics and has more than 30 years of professional experience both in the U.S. and U.K.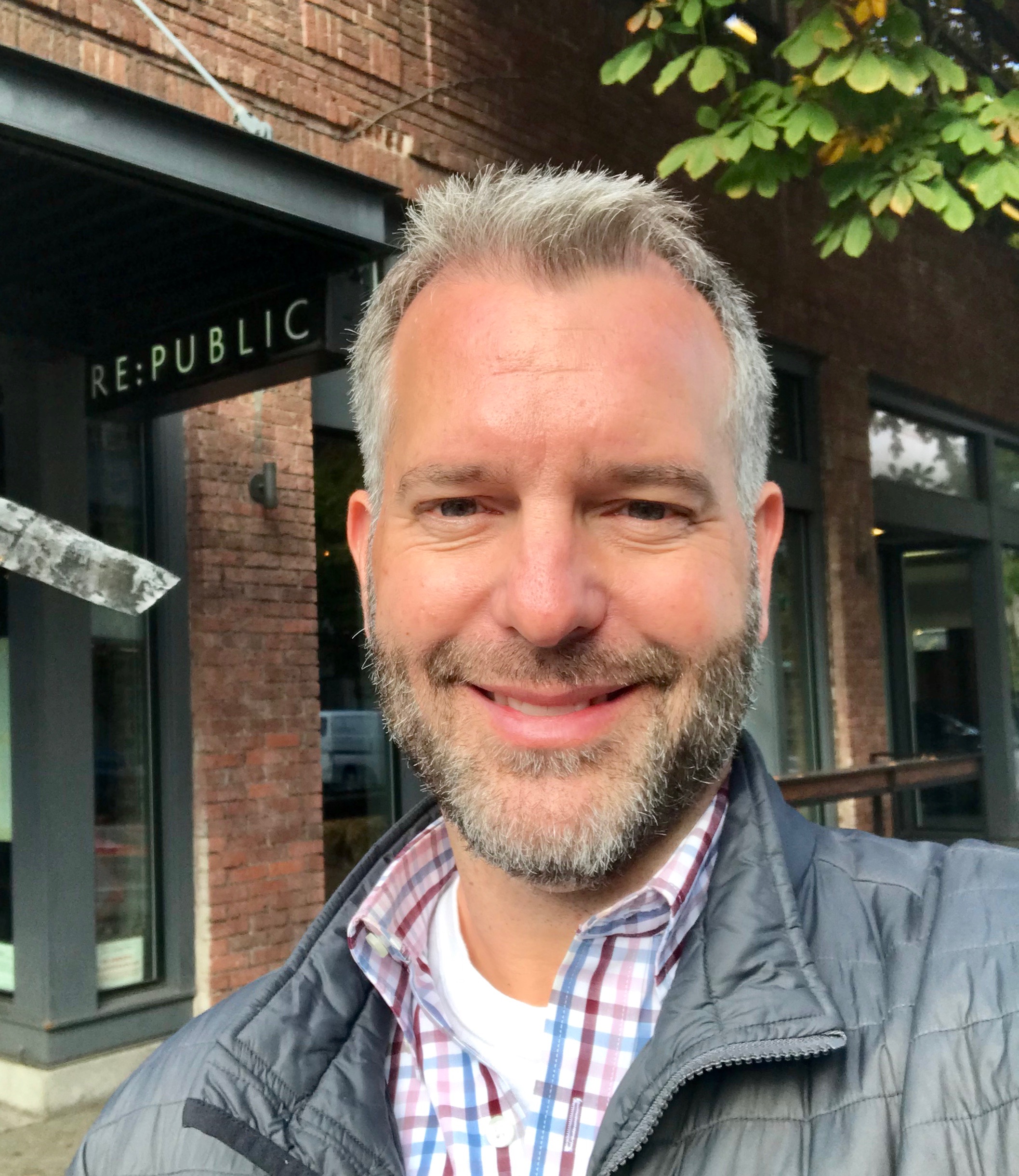 My neighborhood series today starts with an idea I heard about years ago: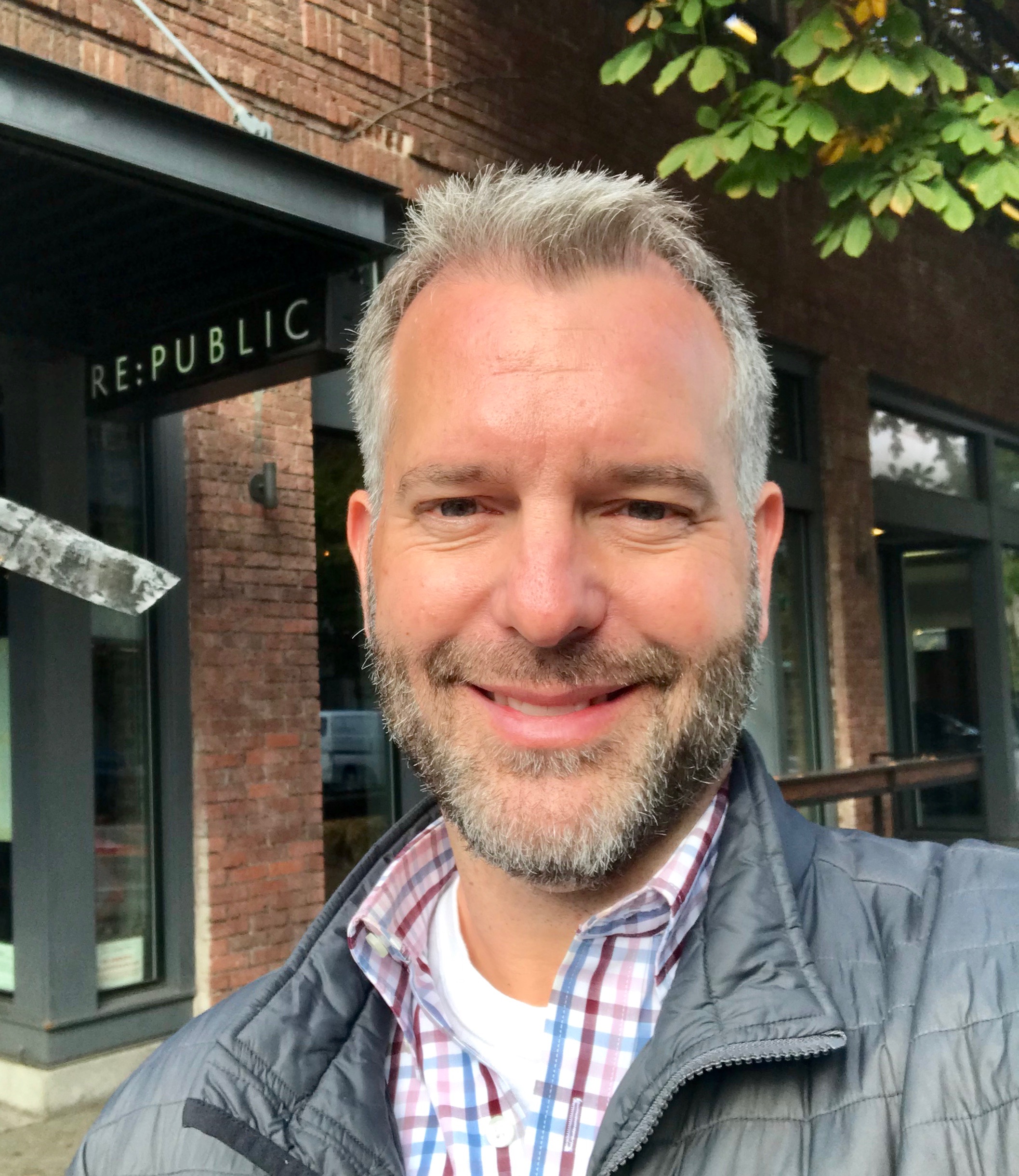 What would you do in your city, as part of your perfect day?
So my perfect day, or morning as I did it today, included coffee in my favorite neighborhood spot, Zoka, while reading an actual newspaper.
A haircut at a new neighborhood barber, Steele Barber and then a trip downtown for a shoe shine; it's getting harder to find a shoe shine in Seattle. Nordstrom is one of the few places left with a stand?
And then an early lunch at one of my favorite spots in the South End of Lake Union, Re:public.
South Lake Union , SLU, has gone through a complete transformation and is now the hub not only for tech and biotech but also many of Seattle's best restaurants and cocktail bars.
So many Seattle neighborhoods have great restaurants and not to diminish any of these but SLU is attracting some of the cities most talented chefs. From established spots like Wild Ginger, Serious Pie, Flying Fish and Cactus to new places on the rise like Revel, LOCAL and Henry's Tavern.
The walkable vibe of this neighborhood with its connection to downtown Seattle on the South Lake Union Trolley (come up with your own acronym) is opening up the area to so many people. And the trolley will eventually link to the Capitol Hill trolley for more regional public transportation.
Click on the map for homes for sale in South Lake Union + Eastlake. Townhouses and condos dominate this area but there are some great old Seattle homes with amazing views of Lake Union scattered around the lake as well.
Hope you can make it out here soon for your Perfect Seattle Day!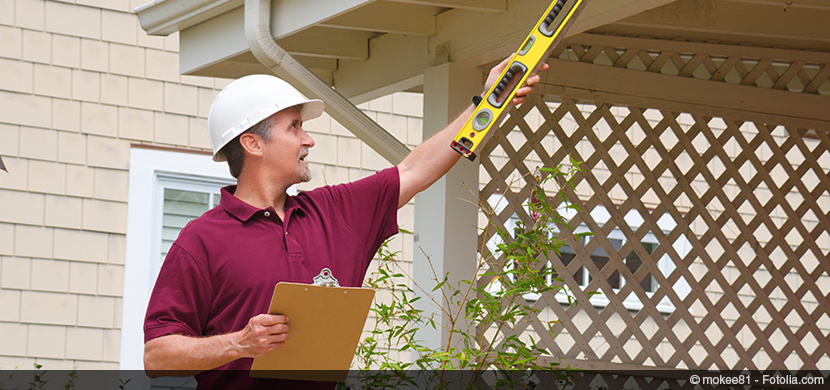 As your realtor for life, my job is to inform, educate and protect my clients during the buying or selling process.
One of the most confusing times for a buyer is what to do with the avalanche of information from a Home Inspection.
The group of articles below from the NAR, Nat'l Assn. of Realtors, is a good resource to help you follow along as we go through the inspection together after walking through the prospective home with the inspector.
The walk-through step is important and often skipped in a hot market where buyers are waiving the home inspection or accepting a home inspection report that was procured by the seller.
By procuring your own inspection, the buyer gets to walk through the home and ask questions of the inspector as they're preparing their report; very valuable.
Home Inspection – What to know
Work with a friend.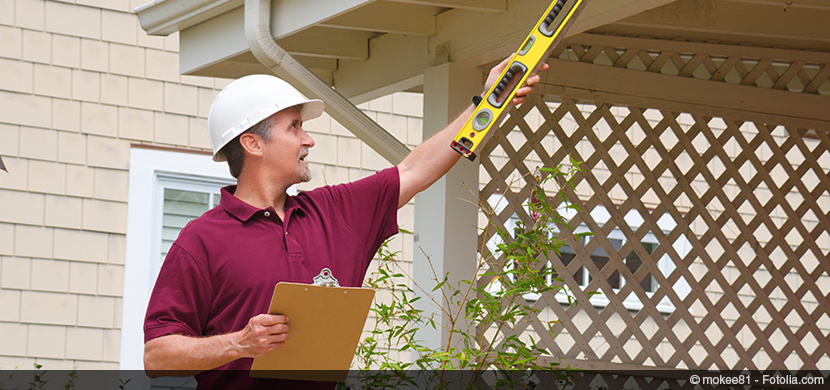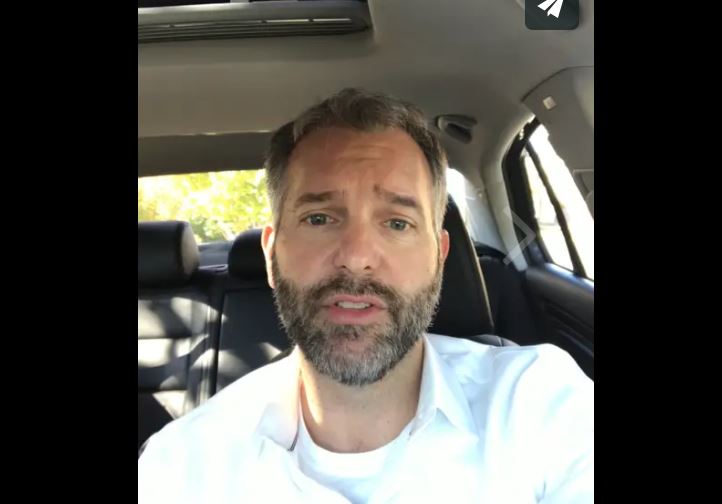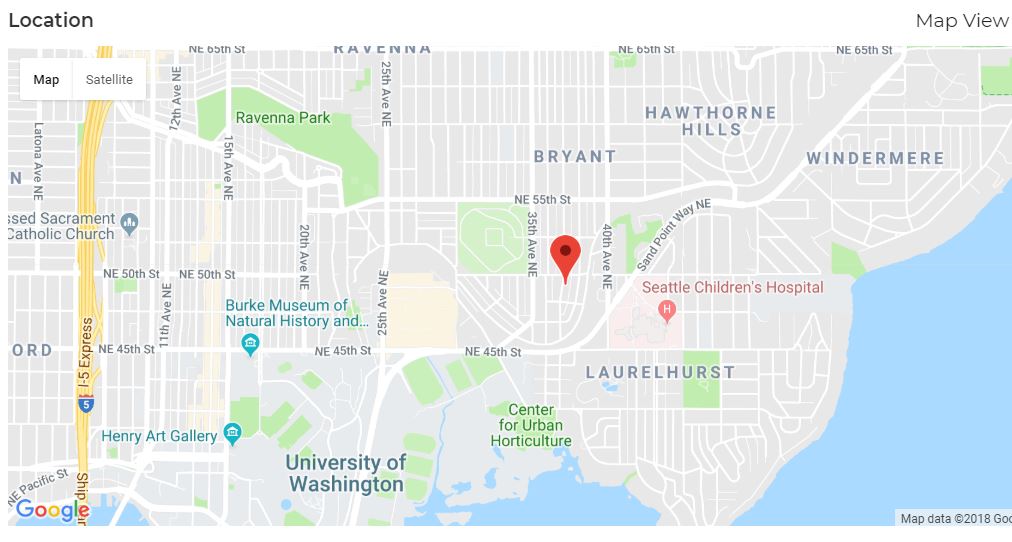 This weekend I'll be in the Bryant neighborhood in NE Seattle.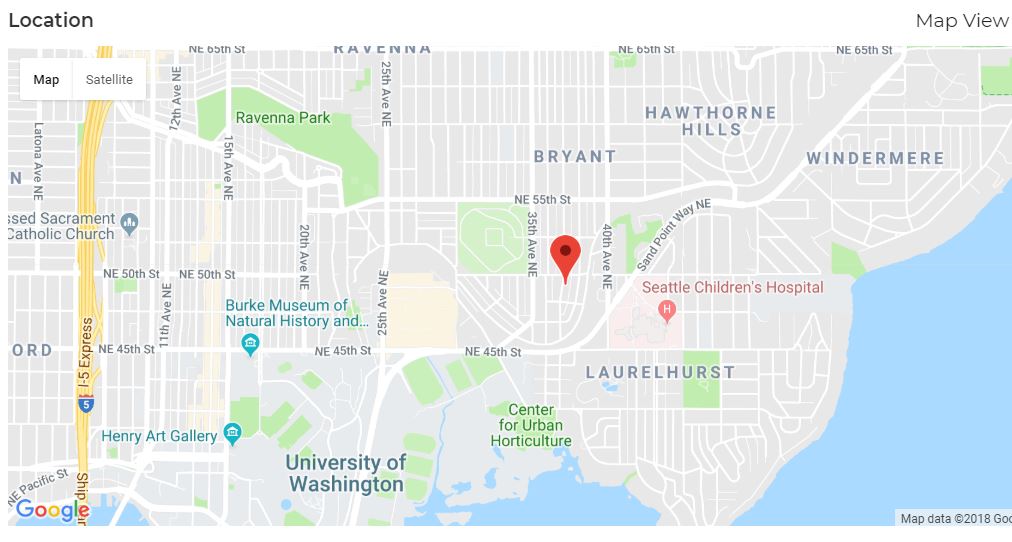 This quiet destination neighborhood is just northeast of the UW campus with easy access to so many great things – Link station @ UW, Children's Hospital, University Village shops & restaurants, I-5 + Downtown Seattle.
Boasting some of the best schools in the city, Bryant is a top destination for anyone looking for a peaceful, vibrant and connected neighborhood. 
I have to claim bias because I live in NE Seattle too, View Ridge, having moved here just before I married my wife in 2006.
We love the convenience to downtown Seattle but feel we have everything we need right here in the NE.
Our girls love hitting a UW Tennis match or a UW Women's Softball game; all only minutes from our home.
Go Dawg's!!!
To hear more about this incredible neighborhood and to see how our real estate market is doing, come see me this Sunday 3-5pm at this great Bryant craftsman.
Cheers, RBJ. – Work with a Friend.
http://robertbjohnson.com/listing/86309998